About Us
Bio - Polly Sattler, Secretary, Sustainability and Environmental Policy Expert, Senior Sustainability Planner, Atlanta
Polly Sattler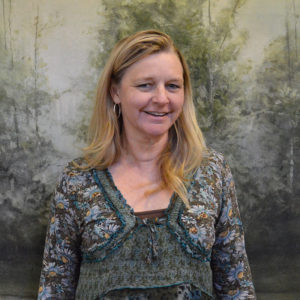 Polly Sattler is a Senior Sustainability Planner for Hartsfield Jackson Atlanta International Airport. Her work includes managing the airport's Climate Action Plan to reduce the airport's Greenhouse Gas emissions by 20% from 2008 levels by 2020, developing a Green Stormwater Infrastructure program for new construction, implementing a Green Purchasing Plan and identifying opportunities for alternative fuel use at the airport. She is also implementing sustainability initiatives such as using sheep for mowing, arranging carbon offsets for fire training programs and investigating the potential use of bio-jet fuel. Polly is committed to sustainability and environmental advocacy and has worked with a number of environmental groups in Georgia including Southface Energy Institute, The Clean Air Campaign, Earth Share of Georgia and Georgia Conservation Voters (GCV). While working with GCV Polly worked as a lobbyist at the GA State Legislation on a water issues including keeping Georgia's current Public Trust Water Use Rights. Polly was also a founder of a nonprofit, GreenPlate that raised awareness about the environmental issues related to disposable plastic.
The Flint River needs YOU! And so does FRk.
Get involved today by visiting our Membership page and joining the FRk to start receiving information about our efforts to protect this vital resource for our region.