About Us
Bio - Robert "R.J." Gipaya, Watershed Field Specialist, Americus
R.J. Gipaya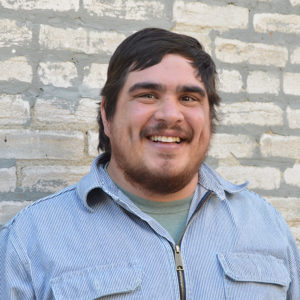 My name is R.J. Gipaya and I have been the Watershed Specialist for the Flint Riverkeeper since 2018. Although, I have spent the better portion of a decade working and living in other regions of both the state of Georgia and the country, the Flint River has always held a spot in my heart and eventually called me home.
I grew up in Meriwether County and was raised by lovers of the Flint and all of their river rat friends. I learned how to fish and paddle a canoe in the Flint. I learned how to set up camp and cook over an open fire sitting on its banks. I learned how to drive on the winding dirt roads that eventually dead end at the Flint. So many memories in my life and the person I have become are directly linked to the Flint River. 
I attended college at Armstrong Atlantic State University in Savannah, where I received a bachelor's degree in marine biology. After completing my degree, I landed a job with Alaskan Observers Inc. working out of Dutch Harbor Alaska. I was recording biological and catch data in the Alaskan commercial fishing industry for NOAA. 
I currently live with my wife in the town of Americus, which is located on the Muckalee Creek, one of the Flint Rivers major tributaries. I always knew how long the Flint River was and what path it took through Georgia, but I was unaware of just how diverse, in terms of ecology and geology, the watershed was. I have truly enjoyed living below the fall line and learning about this beautiful resource that is the heart of southwest Georgia. 
The Flint River needs YOU! And so does FRk.
Get involved today by visiting our Membership page and joining the FRk to start receiving information about our efforts to protect this vital resource for our region.