Win a Fully Restored Land Rover Defender
Support the protection and restoration of Georgia's Flint River.
Classic Overland is Picking One Member to Win!
Classic Overland is selecting one Patron Member of Flint Riverkeeper to win a fully restored vintage Land Rover Defender and a Kudu Grills master package with all accessories! This custom vehicle is the ultimate river truck and one-of-a-kind with a shoal spider lily paint theme and badges.
Join Flint Riverkeeper® at the Patron level through this portal and you will be entered to win!
This fully-restored vintage Defender by Classic Overland is the perfect river truck and will be a joy to own and drive!
All donations from this giveaway directly fund the mission of Flint Riverkeeper®. Donations are tax deductible.
The Classic Overland Shoal Lily Defender
This Classic Overland fully-restored vintage Defender is sourced from South Africa and truly one-of-kind with a Grasmere Green and Lily White two-tone paint job plus subtle shoal spider lily and Flint Riverkeeper stylings. This is a true adventure vehicle with unmatched class and style.
Shoal Lily Defender Features:
Truck: Land Rover Defender 110 Station Wagon
Color: 50th Anniversary Land Rover Grasmere Green
Style: Heritage
Steering: Left Side Drive
Engine: Repowered 3.5 V8
Bezel: Heritage
Bumper: Signature with Running Lights
Bonnet: Puma
Air Intakes: KBX
Head Lights: LED
Signal Lights: LED Colored
Wheels: Wolf Rims
Tires: Cooper A/T
Sound Proofing: Dynamite
Step Bars: Black, Nerf
Rear Bumper: NAS Spec w/2" Receiver
Seat Material: African Leather
Interior Color: Saddle Brown and Black
Center Console: Custom Cubby w/Dual Cup Holders and Dual USB ports
Seat Configuration: 2 Front – 3 Middle – 4 Rear
Dash: Land Rover Puma Black
Gauge Cluster: Signature
Entertainment: Alpine 7" LCD w/Backup Camera
Speakers: JBL – 6 Way w/Subwoofer
Flooring: Weather Stop Rubber w/Land Rover Floor Mats
Windows: Power Front
HVAC: PUMA
he KUDU Open Fire Grill's smart, simplistic design allows you to cook over an open flame using your favorite lump charcoal, briquette, seasoned firewood, or smoking wood. Easily adjust both cooking surfaces horizontally and vertically from high heat to low heat by raising the cast iron pan and grill grate away from the flame. The KUDU's large flat fire pit lets you move the coals around freely, so you can create one large pile of embers or multiple smaller heat zones.
Because The KUDU assembles and breaks down in minutes, you can take it to your next tailgate, camping trip, or anywhere else your journey takes you. Constructed from heavy-gauge steel with an ultra-high temp ceramic coating the KUDU will be around for many years to come.
The KUDU Braai Master Package includes our award-winning KUDU grill and the following KUDU accessories: Grill Cover, Smoker Lid, Fire Rings, Coal Claw, Braai Tongs, Dutch Oven, Dutch Oven Hanger, Rotisserie, Carry Case, Cutting Board & Coal Baskets.
The Impact of Your Flint Riverkeeper® Membership
Flint Riverkeeper® is a 501c3 nonprofit organization working to restore and preserve the habitat, water quality, and flow of the Flint River for the benefit of current and future generations and dependent wildlife. The membership dollars for this initiative directly fund:
Water quality monitoring and enforcement of pollution rules and regulations throughout the watershed
Direct action against illegal pollution
Minimizing withdrawals from the river, streams, and aquifers, maximizing returns, and working with industry and agriculture
Community education via in-person and online programs
A strong and effective voice advocating to all levels of government
Join now at the $100 membership level and also be entered into the giveaway of a Classic Overland Shoal Lily Defender.
Note: You must be at least 18 years of age to enter the giveaway.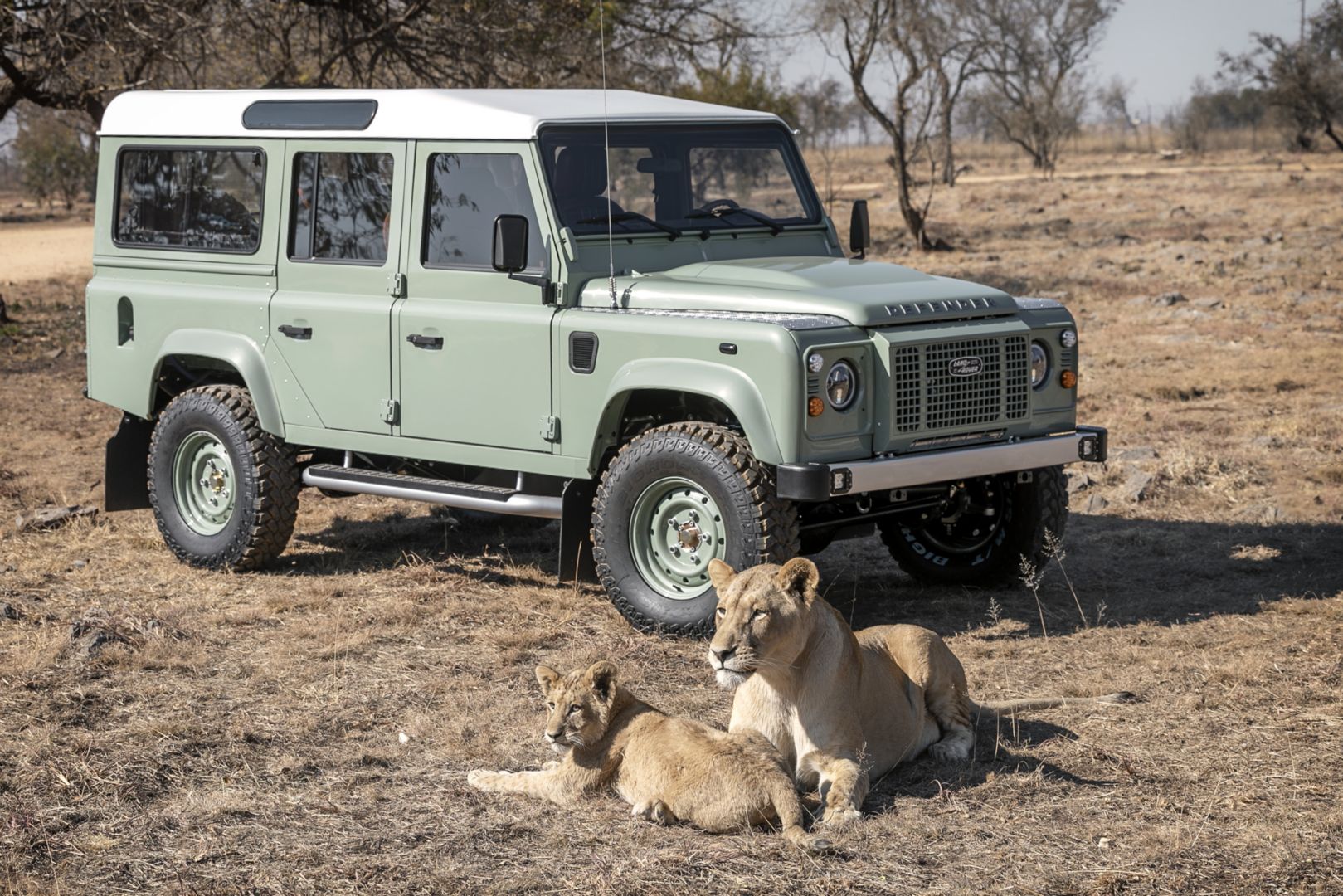 Classic Overland Shoal Lily Defender Giveaway Terms and Conditions
1. Recipient of the Giveaway:
One Classic Overland Defender and a Kudu Grills Master Package will be given to one Patron Level Member ($100) of Flint Riverkeeper as appreciation for donations made only through this electronic, web-based portal during the period 4/8/22 through 8/31/22.  Classic Overland will choose the recipient of the giveaway via electronic random selection.
2. Sponsor:
Classic Overland Inc. (referred to herein as "Classic Overland" or "Sponsor")
3. Beneficiary:
Flint Riverkeeper Inc. (referred to herein as "Flint Riverkeeper" or "Beneficiary") is the recipient of all donated funds (Federal Tax ID # 26-3179215).
This giveaway promotion is part of a fundraising campaign for Flint Riverkeeper.  The mission of the Flint Riverkeeper® is to restore and preserve the habitat, water quality, and flow of the Flint River for the benefit of current and future generations and dependent wildlife. FRk is a fully-licensed member of the Waterkeeper Alliance and participates in the Georgia Water Coalition & EarthShare of Georgia. Flint Riverkeeper is authorized by the USIRS as a 501(c)(3) public charity and by the state of Georgia as a charitable organization.. 100% of donations raised in this promotion go to Flint Riverkeeper.  Your donation may be tax deductible depending upon your tax status under the laws of the U.S. and your state. We recommend that you consult with your tax professional.
4. Deadline to Enter:
This giveaway promotion begins April 8, 2022 at noon (12:00 pm) U.S. Eastern Daylight Time and ends August 31, 2022 at midnight (12:00 a.m.) U.S. Eastern Daylight Time.
5. Limit to the Number of Donations:
The maximum number of donations within this giveaway promotion is one (1) per person and three thousand (3,000) total. Only the donations ($100 each) made through this electronic, web-based portal are eligible for the giveaway.
6. Potential Recipient Notification:
A random drawing via electronic selection will be conducted on or after the Deadline to Enter. The recipient of the giveaway will be drawn via random electronic selection by Classic Overland. The potential recipient will be notified using the information provided during the completion of the electronic donation. If the potential recipient is not responsive within 14 calendar days a new recipient will be chosen.
7. Giveaway Provider(s):
Classic Overland, LLC. and Kudu Safari Braai, LLC
8. Descriptions of Giveaway Items & Other Details:
(a) Descriptions of Giveaway Items: The chosen recipient will receive one Kudu Grills Master Package and one Classic Overland Land Rover Defender styled in the theme of the Shoal Spider Lily. This includes, but is not limited to:
Land Rover Defender 110 Station Wagon
50th Anniversary Grasmere Green color
Heritage styling
Left side drive steering
Re-powered 3.5 V8 engine
African leather interior
Signature bumpers
Puma Bonnet
KBX Air Intakes
LED Headlights and signal lights
Wolf Rims Wheels
Cooper A/T tires
Dynamite sound proofing
Black Nerf step bars
Saddle brown and black interior colors
Custom center console
2 front-3 middle-4 rear seat configuration
Land Rover Puma Black dash with Signature gauge cluster
Alpine 7" LCD entertainment w/backup camera and JBL speakers 6 way with subwoofer
Weather Stop rubber flooring with Land Rover floor mats
Power front windows
PUMA HVAC
(i) Approximate Retail Value of the Giveaway:  $175,000.00 (Classic Overland Defender); $1,099.00 (Kudu) in U.S. Dollars.
(ii) Anticipated Giveaway Fulfillment Date: 12 months from draw date by Classic Overland and Kudu.
(iii) Giveaway Fulfillment Location: TBD
(iv) Any Taxes or Fees Covered: None.
(v) Classic Overland will offer its standard Warranty of 12 months or 12,000 miles whichever comes first.
(vi) Classic Overland guarantees a US titled Land Rover Defender however, Classic Overland is not responsible for smog or emissions qualifications of where the recipient chooses to register their vehicle.
(b) Cash Alternative. None. If the chosen recipient does not wish to receive the giveaway then Classic Overland will choose another recipient.
(c) Delivery of prizes will be arranged with recipient and provided by Classic Overland.
All third-party names and trademarks are the property of their respective owners. This sweepstake is not sponsored, endorsed, or affiliated in any way with Land Rover [Jaguar Land Rover Limited] or any of its affiliates.
9. Eligibility and Restrictions:
Age to enter: Any entry by person(s) under the age of 18 years old will be deemed invalid.
Prohibited Persons.  Current employees, current officers, and current directors, and immediate family members of Classic Overland, Kudu, and Flint Riverkeeper.
Your donation is non-refundable and subject to all applicable international, federal, state, and local laws and regulations and may be void where prohibited.  Residents of California, Florida, New York, Rhode Island may be ineligible. Donations may still be made, and may still be tax deductible, but the donor may not be eligible for the giveaway in certain locations.  In other words, in certain jurisdictions, local rules and laws may restrict or prohibit the receipt of the giveaway, and the donor is responsible for understanding such restrictions in advance.
10. Recipient Confirmation & Verification:
The actual identity and tax identification information of the chosen recipient are subject to confirmation.  As part of the confirmation process the Sponsor may conduct background check(s) on a chosen recipient except where legally prohibited.  Background checks may occur without any additional notice to the chosen recipient.  The chosen recipient, if they accept the giveaway, and all appropriate tax agencies, will receive tax documents from Classic Overland that show the value of the giveaway as income received during the applicable calendar tax year, within the statutory timeframe after the end of the calendar year in which the giveaway is delivered. The chosen recipient is responsible for all applicable taxes.